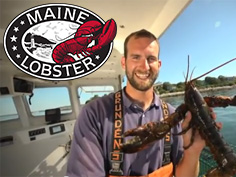 Love is in the Air for Lobsters with Northeast Media Associates Campaign to help Boost Sales of Lobster After an Abundant Harvest.
Project Scope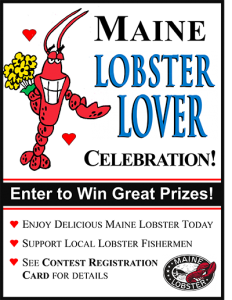 In 2012 The Maine Lobster Promotion Council began a campaign called "Lobster Lovers" in an effort to help create more awareness and encourage Mainers to buy more lobster after experiencing an abundant harvest that drove lobster prices down.  This campaign included PR efforts that Northeast Media Associates initiated as well as the production of a television  commercial to help get the word out.
Strategy
NEMA wrote and distributed press releases about the campaign and was able to get several stories placed in local newspapers, on television stations and on the web.  NEMA also took the lead on the creative for the TV commercial and produced the spot in less than a week due to the urgency of getting the message out as soon as possible.  The commercial aired on local TV stations in southern Maine.
Results
The campaign helped to drive more traffic to restaurants and lobster dealers to sell more lobster. Restaurants created special lobster dishes and menu items to help support the effort.  Several coastal towns including Rockland and Boothbay Harbor created events around the Lobster Lovers campaign that helped to sell more lobsters.