Northeast Media Associates Helps FBI End a 16 Year Search for "Whitey" Bulger in 36 Hours

Project Scope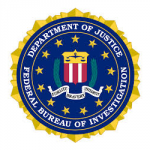 The Federal Bureau of Investigation retained Northeast Media Associates (NEMA) to create a PR campaign to find one of the "10 Most Wanted Fugitives," mob boss James "Whitey" Bulger.  Bulger was on the FBI's Ten Most Wanted list for numerous crimes including 19 counts of murder and conspiracy to commit murder in the Boston area during the 1970's. The goal was to target a female audience because the Bureau had information that showed Greig was much more social and may have been seen in hair salons and other public settings. This was the first time the Bureau used an extensive marketing initiative for a case.
Strategy
NEMA produced a 30-second Public Service Announcement (PSA) focusing on Bulger's last-known girlfriend, Catherine Greig.  The PSA aired on 14 pre-determined television markets across the country during daytime programs such as The View, The Dr. Oz Show, and Rachael Ray that appeal to women in the same age demographic as Grieg, a 60-year-old former dental hygienist who had multiple plastic surgeries.  Social media outlets were utilized as well.
Results
Within 36 hours of the PSA running on the air, the FBI caught James "Whitey" Bulger and his girlfriend, Catherine Greig, in Santa Monica, California, 16 years after he fled Boston and became a fixture on the FBI's 10 Most Wanted list.
"Might be time for a new Effie Awards category: Best Most Wanted Ad."

-Andrew McMains, ADWEEK