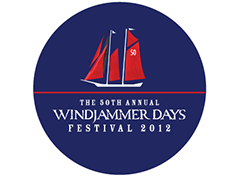 Northeast Media Associates Helps to Generate Over $500K for the Boothbay Region Chamber of Commerce in Four Days…
Project Scope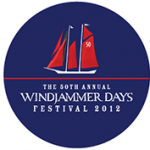 The Boothbay Region Chamber of Commerce retained Northeast Media Associates (NEMA) to generate PR and publicity for the 50th Anniversary of Windjammer Days. The Chamber's goals were to increase attendance and economic impact of the four-day festival.
Strategy
NEMA promoted more than 20 events throughout the four days several months in advance through press releases, social media, and story placement.
In order to bring a new level of attention and participation to the Windjammer Days Festival, NEMA created a new kick-off event, "Jammers & Joggers," a land-and-sea torch run in which a local doctor raced against a traditional Windjammer Ship for 50 miles. In addition to being the first-of-its-kind torch run in the area, it was a family affair for the doctor's family members who also ran part of the race and eager spectators.
A local physician Dr. Aquilino Alamo raced 50 miles from Rockport bearing the Windjammer Days signature torch. Simultaneously, experienced schooner captains Joe Tassi and Bob Tassi, identical twins and both schooner owners and charter operators, set sail from Rockport's harbor. Dr. Alamo won, and met up with the Tassi brothers to pass the torch at the Whale Park in Boothbay Harbor.
Results 
Press coverage for Windjammer Days included over 30 media features including online, broadcast and print.  On a national level, Runner's World magazine featured a story about Dr. Alamo's maritime torch run.   Locally, 94.9 WHOM, WMTW Channel 8 ABC, WCSH-TV Channel 6 NBC, Fox 23 WPFP, Maine Today Media, Rocky, Bangor Daily News, and Downeast Magazine all covered the 50th Anniversary of Windjammer Days.
From an economic standpoint, the festival generated an economic contribution to the region of over $529,678 over four days.*
*Based on estimates from the US Bureau of Tourism, overnight visitors generate $381 of spending. Day visitors generate $47 per day. The Maine Department of Transportation study tracked an additional 3,286 vehicles on Route 27/96 during the festival period in 2012.