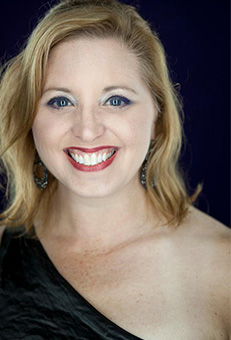 Hi! My name is Angie Helton.
I'm president of Northeast Media Associates, and a proud resident of South Portland (SoPo), Maine.
My team and I can take your company's unique story to the next level by offering an aggressive and strategic public relations push. This kind of effort has resulted in exposure through local, regional and national media for many firms and organizations in New England. I look forward to working with you to put your company in the spotlight in a positive way.

Learn More About Me
Angie Helton founded Northeast Media Associates, a multimedia public relations firm, in 2006. Through the use of media channels including traditional press releases, television, radio, video production, and social media outlets, she and her team have been successful in consistently meeting and exceeding the unique PR goals of her clientele.
With more than 11 years of experience as a television news producer of investigative segments for channels in New York, New Jersey, and Boston, Angie has been nominated for six regional Emmy Awards.  She won two Emmy awards, including an award in the category of "Outstanding Single News Feature."  Before founding Northeast Media Associates, Angie was chief operating officer at 480 Digital, a video and film production company based in Portland, Maine.  She has been recognized for her outstanding media work with a national Telly Award.
Angie's strength in creating a compelling message and placing it in the media has worked well for her clients time after time.  She routinely attracts national media attention for her clients, as well as local and regional press.  NEMA has a diverse client base, and works with organizations in several  ectors of industry, including financial, travel and tourism, and nonprofit.
Many area nonprofits benefit from Angie's volunteer work, in which she uses her public relations skill to help groups circulate key messages throughout their local communities.  She is currently a member of the board of the South Portland/Cape Elizabeth Chambers of Commerce.  When Angie is not working you might find her on a golf course, biking or just hanging with friends and family.  She resides in South Portland, Maine.
Melissa Francis, CNBC Energy Reporter

"I know Angie Helton's work as a journalist and I appreciate her experience and knowledge of our industry as well as her ability and willingness to pitch real stories. Working with NEMA, I know I am going to get the elements I need for a television story that impacts and interests our viewers."
Destination Marketing Excellence Award 2012 from the International Food & Wine Travel Writers Association
2010 Volunteer of the Year Award from the Greater Portland Convention & Visitors Bureau
Graduated from the F.B.I Citizen's Academy 2012
Recognized for outstanding media work with a national Telly Award 2005
Two local Emmy awards, including an award in the category of "Outstanding Single News Feature." 1997 and 2001
My Team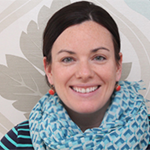 Meghan Palmer
Meghan brings marketing and design experience to the NEMA team. She worked in the marketing group at Razorfish in Boston for four years before moving back to her home state of Maine to work as a Senior Graphic Designer at Pierce Promotions. At Pierce, Meghan worked for Clients including Pantene, Gillette, Martha Stewart, Nabisco, and Crystal Light. Some examples of her work can be seen here: www.meghanpalmer.com.
Meghan lives in Freeport with her husband Ben, son Fred, and their 2 dogs, Morty, and Gertrude. When she is not working, Meghan is deeply involved in her community, volunteering for the Freeport Historical Society, and with teen moms through the Seeds of Independence organization.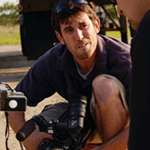 Jason Nelson
Jason Nelson has lived the American dream (at least for a New Englander): shooting video as the Boston Red Sox won their first World Series title in 86 years and in the end zone as the Patriots' beat the Eagles in the 2005 Super Bowl.
But it's not just sports that drive Jason: it's people, anywhere and everywhere. From Seoul, South Korea to Knox City, Texas, Jason has worked with companies both large and small on all aspects of video production. The one common theme with Jason's videos is storytelling.
Jason's skills have landed him 2 Emmy's and an Edward R Murrow Award. And, during his TV news career, Jason was honored by the Associated Press, the Maine Association of Broadcasters and the National Press Photographers Association. Jason was also selected as Regional Photographer of the Year (2004, 2005).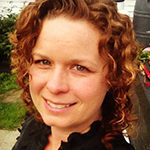 Kristel Hayes
Kristel Hayes specializes in helping clients succeed with social media marketing efforts. As a cheerleader for all clients looking to succeed online, she brings an analytical and strategic approach to social media marketing, always with the goal of building a stable foundation for online awareness, engagement, and achievement of every client's unique goals.
Kristel is a technology, popular culture, and internet media junkie, and founder of Mesh Marketing Creative Group, LLC. Currently, she lives in Portland, Maine with her husband and our trusty canine sidekicks Capo & Dora. Learn more about Kristel's full scope of services at MeshMarketing.biz.